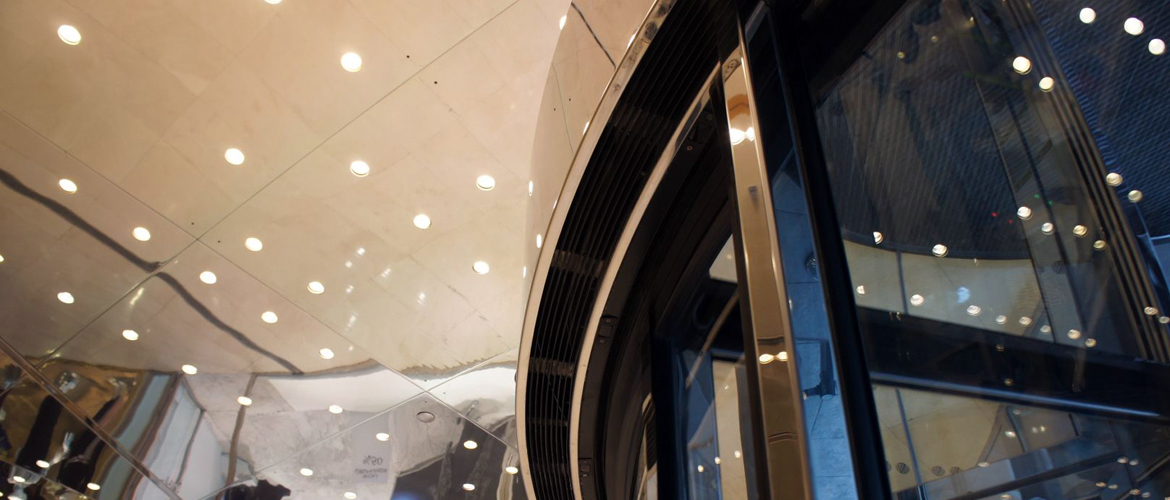 Doors which provide multiple entrance alternatives where they are used
METAXDOOR M-COM revolving doors are multi-functional automatic revolving entrance systems in which different combinations for different requirements are used together.
METAXDOOR M-COM is the most popular functional entrance system which can be used for smooth passage in buildings with high entrance and exit traffic, vehicle access, stretcher passage and trolley and luggage usage such as shopping malls, hospitals, airports and hotels. Safety is at the highest level, complying with all required standards.
The automatically operated system's operation principle delivers the energy conservation and comfortable entrance provided by revolving doors and can also be used as a sliding door or optionally a swing door when necessary. At the same time the night shield feature, which is optional in other door systems, is standard in this model thanks to its structural design and it can be locked.
General Specifications
M-COM Revolving Door standard specifications include diameters between 3400 mm – 5400 mm, different heights and a 2-leaf structure. Besides its revolving door nature; automatic sliding door, swing door or fixed frames can functionally be used according to application types. Various color and surface alternatives and stylish solutions to complete your exteriors are available. It provides safe locking possibility with night shield thanks to its structural design.
Technicial Specifications
Product Catalogue
Architectural Drawings (DXF - DWG)